For more than 5 years we have been perfecting our expertises at the service of cultural institutions.
At Ask Mona, we truly believe that cutting-edge technology should be put at the service of an engaging and distinctive content.
For that reason, we developed a combination of editorial specialization and technological expertise. Together with our assessment and the institutions' vision, we meet our common ambition to create the best visitor experience possible.
Putting technology at the service of culture
Working exclusively for the cultural sector, we have perfected a range of « tailor-made » solutions that meet the needs, challenges and specificities of this sector.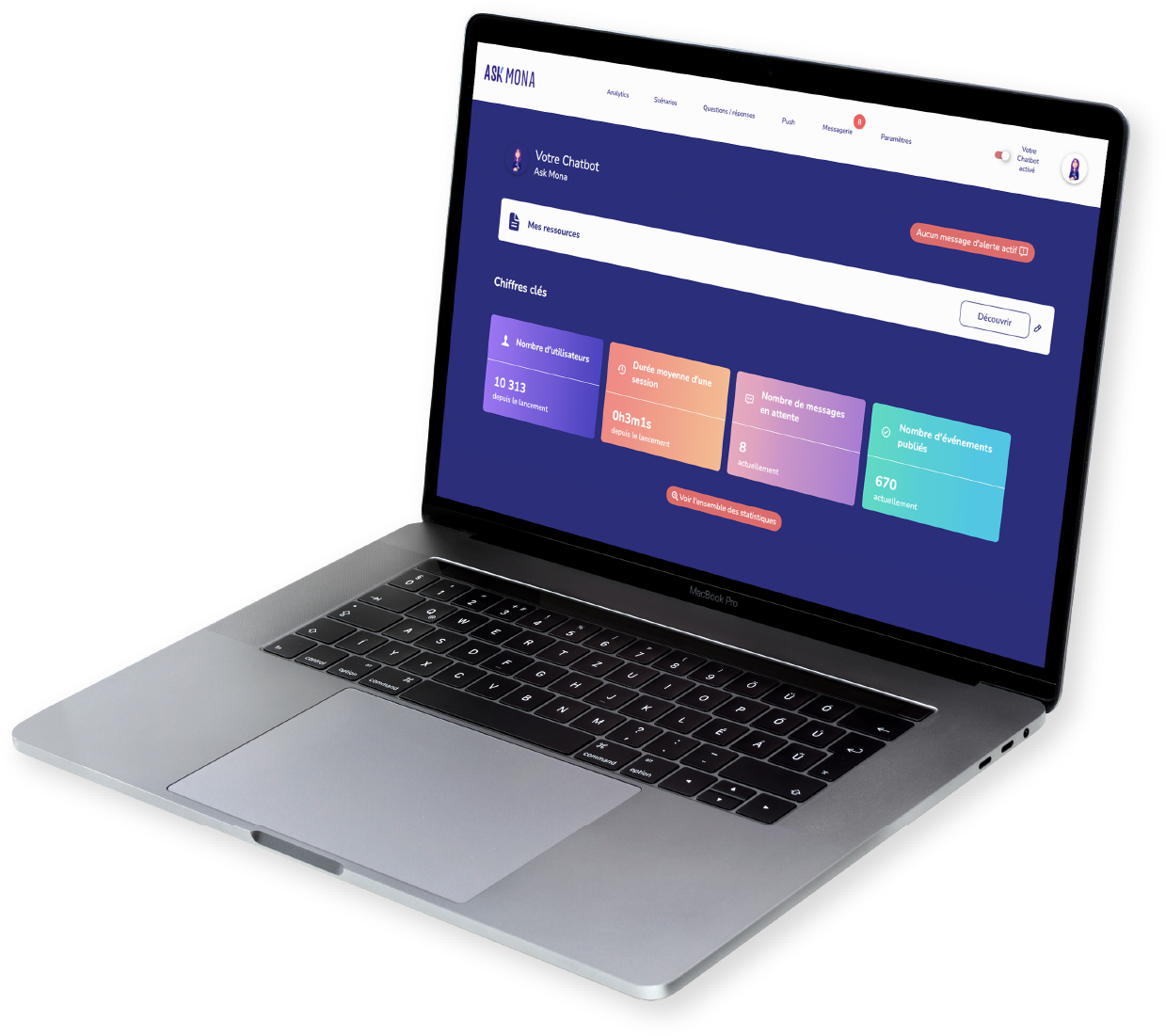 Our tools
We strongly believe that the foundation of any tool creation should be its users' specific issues. This is why we develop all of our products in collaboration with cultural institutions. For example, our back office was designed and built with our partners. It is quick and easy to use and has been specifically designed to be intuitive for cultural professionals.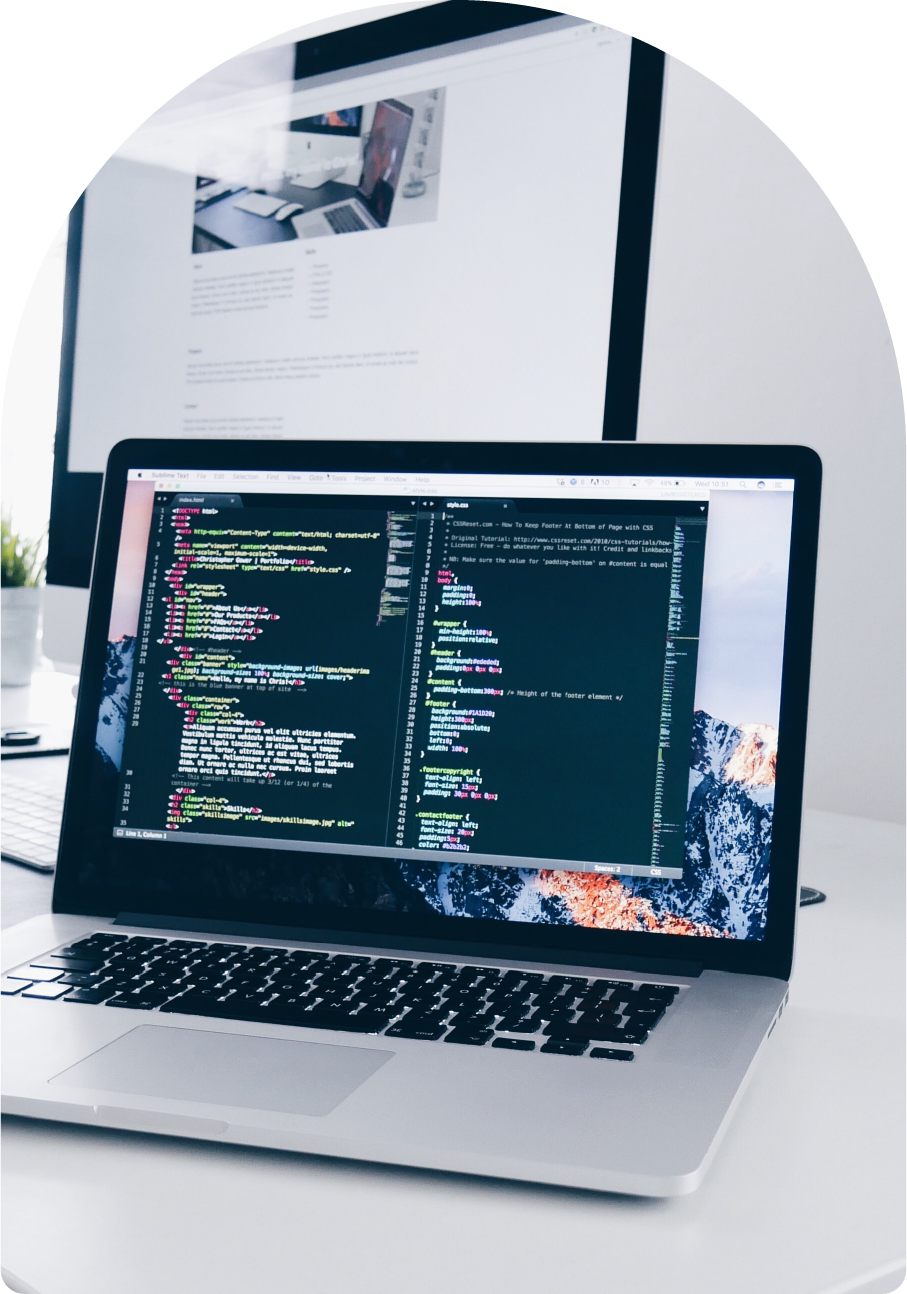 Our algorithms
Our Research and Development department develops machine learning algorithms designed to meet the needs of cultural institutions. As a result, our chatbots are able to interpret specific questions asked by visitors as soon as our systems are set up.
Let's collaborate in the long run
Conception
Development
Online release
Support service
At Ask Mona, we support institutions at every stage : from the ideation phase to the production of our digital assistants. The first step of our collaboration is meeting the project team. The scoping meeting allows us to understand your challenges, determine the indicators of success and set up the means to achieve it. Then, we enter the conception, test and development phases. Once the device is launched, we continuously advise you in the evolution of your products through communication plans, or adapted signage to make the experience accessible to the greatest number. Finally, with our expertise in projects' support, we offer long-term strategic recommendations. Based on the collected data from your chatbot, we offer suggestions for evolution according to your needs and uses.
You want to know more ?