Rouen Sites and Monuments has partnered with Ask Mona to develop an innovative tool: a smart magnet featuring Joan of Arc!
The smart magnet
Magnets are among the best-selling items in souvenir shops. We have decided to transform this popular item by adding a touch of innovation: generative artificial intelligence. This concentration of technology allows one to engage in conversation with a historical figure. Van Gogh, Henri IV, Sarah Bernhardt, and many other characters are already available. You can discover our catalog! The experiences are accessible in five different languages, which broadens the appeal to an international audience.
Where to Find the Joan of Arc Smart Magnet?
The Joan of Arc smart magnet is on sale at the Jeanne d'Arc Historial and at the Aître Saint-Maclou in Rouen. It embodies the commitment of Rouen Sites and Monuments to promote history and culture by creatively combining art and technology. This initiative is an inspiring example of how artificial intelligence can be used to enrich the cultural experience while respecting historical authenticity. Thanks to this innovative technology, Joan of Arc, the legendary French heroine, comes to life in an entirely new light for visitors from around the world.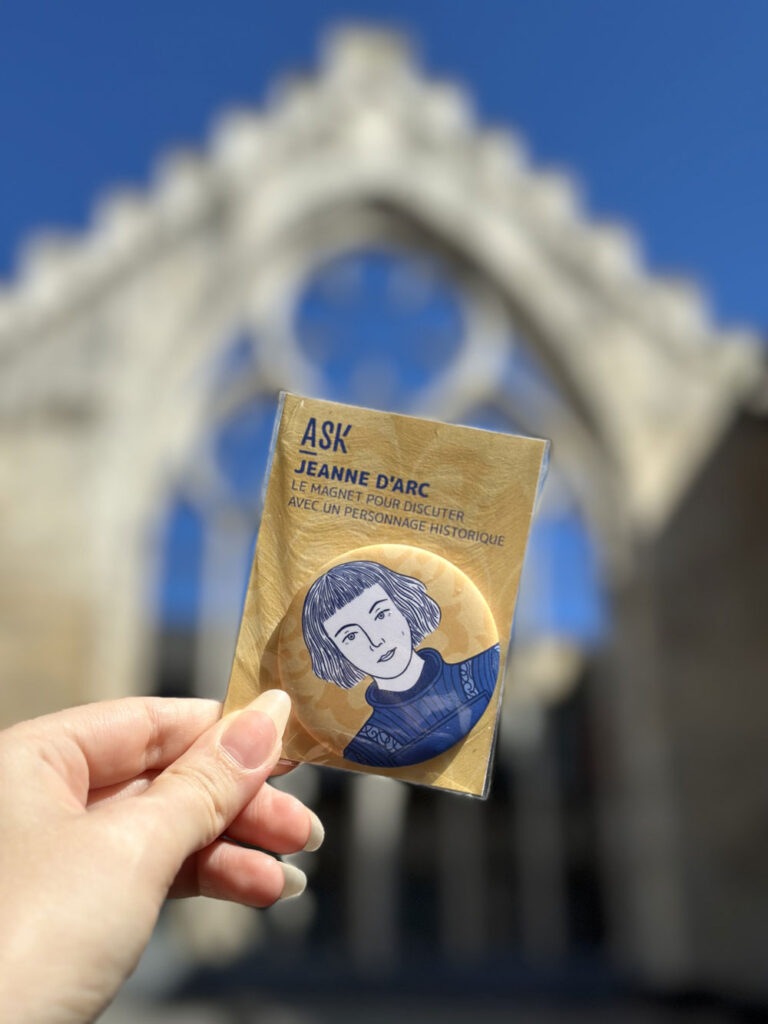 Talking with Joan of Arc
Once the magnet is purchased in the store, simply turn it over and scan the QR code on the back to access the experience. The visitor has the choice between typing its questions as he would on any other chat platform, or grasp them orally. In both cases, the visitor is free to ask any questions that come to mind and discover the personalized responses of Joan of Arc's artificial intelligence.
The Joan of Arc smart magnet allows visitors to extend their visit experience from the Jeanne d'Arc Historial at home, ensuring an immersive and entertaining proposition, without compromising on scientific and historical rigor.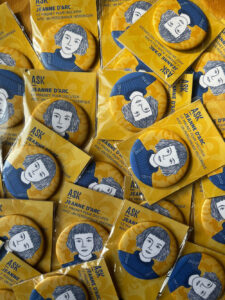 Would you like to sell smart magnets in your shop?