Our AI solutions are created for
Ask Mona brings cultural institutions closer to their audiences, both on site or remotely, with conversational AI and data analysis solutions.
Visitor experience
Cultural institutions
Museums and galleries
Historic sites and gardens
Performing arts
Our mission
For those who explore, those who discover and who visit,
For those who exchange, those who understand, who learn and pass on
For the public who is aware that culture is not simply an act of curiosity but a civic
engagement,
For all cultural stakeholders who pledge to provide unforgettable experiences to their visitors.
We are committed.
We are committed to building dialogues, creating links and bridges, and bringing cultural institutions closer together with their audiences.
We are committed to developing cutting-edge tools, building communities, and telling inspiring stories.
Ask Mona – dedicated to the visitor experience.
Our solutions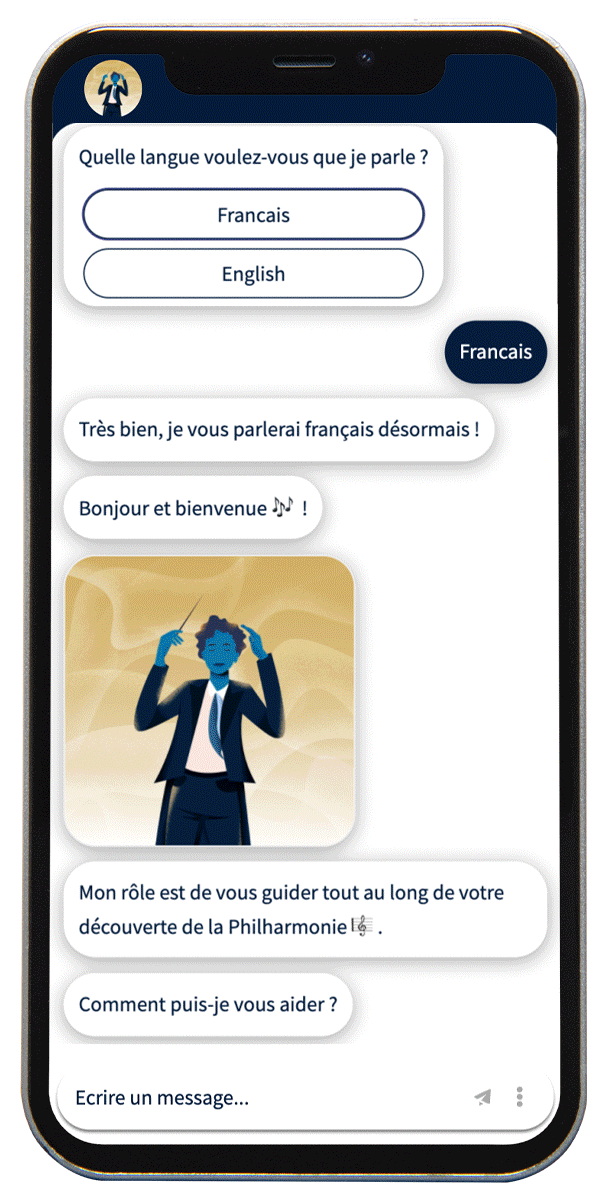 Chatbot
Information & support
Welcoming your visitors starts with the preparation of the visit. Select a chatbot solution, available 24/7 in 25 languages, to answer your visitors' questions and help them prepare their visit.
Read More >
Digital Guide
Visiting experience
Inspiring your audience is the key to a successful experience. Renew the museum visiting experience and engage your public thanks to an interactive digital guide.
Read More >
Benefit from a 5 years expertise dedicated to cultural institutions
Our solutions are designed for the needs of cultural institutions and their audiences. We provide tailor-made digital tools, and customized support to meet the needs of our partners.
Our expertise addresses specifically the cultural industry
Ask Mona associates its artificial intelligence technologies and editorial expertise to create unique visitor experiences.
Trusted by