In celebration of the 40th edition of the European Heritage Days, SNCF and Ask Mona have harnessed generative artificial intelligence to offer a unique experience that allows audiences to explore railway history. This innovative initiative provides a captivating dive into the world of SNCF. It enables each visitor to ask questions to discover exciting anecdotes, little-known historical facts, and exclusive insights into the heritage of SNCF.
Bringing archives to life
The outcome of this partnership is X 3800, a virtual agent powered by generative artificial intelligence, capable of enlightening visitors on SNCF's history. This chatbot is inspired by the legendary 'Picasso' railcar and was created to allow visitors to ask any questions they have about the history and heritage of SNCF's railways. Designed for both train enthusiasts and the merely curious, this experience is both fun and educational.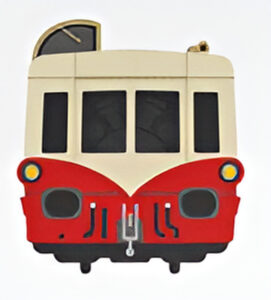 We combined two key components to make this experience in SNCF's heritage possible.
Rich historical archives and sources:
The SNCF Group possesses a treasure trove of historical archives and numerous other sources. We used archives, as well as research articles, podcasts and more to create the knowledge base for the generative AI. This ensures that the responses provided by X 3800 are accurate and based on reliable information.
Advanced generative artificial intelligence technology:
Ask Mona has developed advanced generative artificial intelligence technology specifically for the cultural, heritage, and tourism sectors.
"This solution offers all the benefits of ChatGPT, minus the hallucinations."
The artificial intelligence is fueled by a knowledge base which we rely on to provide answers.
How does the experience work?
Numerous entry points were set up at SNCF's heritage sites for the European Heritage Days, and online.
To engage with this experience, one simply had to scan the QR code found on displays at these locations. It was also possible to access the experience from any device by visiting patrimoine.sncf.com/chatbot-x3800/. Whether standing at the kilometer zero point of Gare de l'Est, under the clock tower of Gare de Lyon, or from the comfort of one's couch, the experience was accessible to all!
After scanning the QR code, a chat interface opens up. Users can then start a unique conversation with X 3800 and explore the hidden treasures of SNCF.