Digital guide – visiting experience : leverage technology to engage your audiences in a unique way.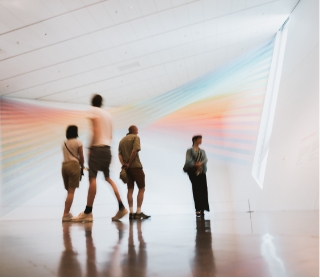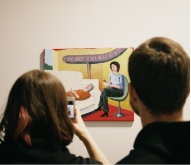 Embark your audience on a personalized visiting experience inspired by your institution's brand image. Available on-site or remotely, before and during the visit.
41

%
In 2020, 41% of French people were engaged on cultural experience online
Why implement an interactive visiting experience?
Offer your visitors an alternative way to learn more about the exhibition content
Enhance your visitors' experience with a digital solution that offers an innovative storytelling. Enrich it with multimedia content (audio, images, videos…). Benefit from our content creation expertise and especially our proven track record in popularization of scientific content in order to facilitate its access to all your audiences.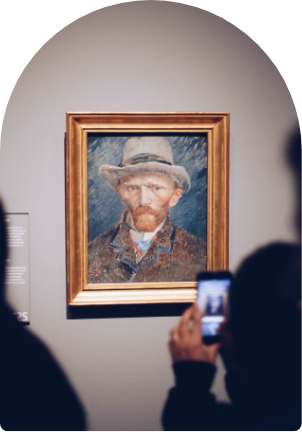 Deploy a seamless digital visiting experience
Forget downloads, offer your audiences a mediation tool that can be accessed directly from their smartphones. In addition to an innovative and light web-based solution, take advantage of our 360° support in the production of mediation content and its promotion to the public.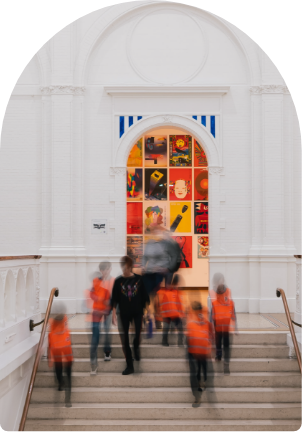 Capture your audiences' attention remotely
Your relationship with the public is multi faceted and complex. It is not limited to the onsite experience. It should be extended to any location at any time. Offer your visitors an online experience to encourage them to come and discover your institution.